You are like Sorceress Adozinda!

Adozinda is a young sixteen year old sorceress. During the remote times of her childhood Adozinda became acquainted with the magic arts through her grandmother who is, in the dominions of the occult, particularly gifted. She inherited a broom from her grandmother. Not just any type of broom, but a magic broom capable of flying.

Besides being the fastest flyer in the horizon this young witch is also a risk taker who likes to experiment with the obscure limits of the magical craft. When spells become dangerous and other wizards take a step back, Adozinda advances and faces the rebellious magic powers with nerves of steel and a surprising nonchalance. Most of the times she fares badly and the outcomes are disastrous. However, other times, she surpasses herself and manages to attain the impossible bringing new amazing spells to the light of day. The death resurrection spell is the most recent enchantment discovered by Adozinda.

Do you want to know how to overcome death, that terrible archenemy that has been plaguing humankind for so many millenniums? A mysterious book can reveal that so sought after secret to you. I promise you, not only the demise of death, but also infinite adventures and challenges in the frontier between life and death. Click on the button bellow to find out all about it.
You are like Wizard Zulmiro!

Zulmiro is an astronomy student and a typical intellectual. A very studious and zealous persona, the best place to find him is next to his books and near his telescope through which he scrutinizes the secrets of the stars. As an excellent student, Zulmiro rapidly caught the eye of the wizard community and was specially invited to lecture at the Lisbon School of Magic where he teaches Atmospheres and Solar Winds and its Influence in the Occult Activity.

This wizard possesses a remarkable calm character. His calm kind eyes shine, peering from behind round intellectual glasses, eyes that raise immediate confidence from those who get to know him and that have earned him many friends.

A more than perfect academic, Zulmiro strives to unveil all the secrets of magic. So, when the sorceress Adozinda revealed to him that there is a way to defeat death Zulmiro's interest was immediately captivated. Such a spell would be an indelible mark in the history of witchcraft, a victory where so many magic users have failed before.

This coveted enchantment awaits for you in a mysterious book. To find out all about it click on the button bellow.
You are like Sorceress Ivandra!

Ivandra is the Dean of the Lisbon School of Magic. The feature that most stands out in Ivandra are her eyes, deep as a mirror, reflecting the strength of unwavering convictions. Concerned about the disappearance of magic in the modern world, Ivandra gathered her colleagues and founded the Lisbon School of Magic becoming, thus, the Dean of this prestigious institution. This sorceress proved to be a thoughtful and fair leader.

During a long career in magic, Ivandra attained immense power and knows many secrets not accessible to the other wizards. However, during all those long years that Ivandra travelled the difficult path of sorcery there was a challenge that consistently eluded her, a test that she never surpassed: conquering death. So, nevertheless all her vast power Ivandra is reduced, like all of us, to a fugitive from this persistent and inescapable enemy.

However, the Dean of the School of Magic knows that death will not be forever triumphant. There is a way, an enchantment, unknown even to this mighty sorceress that can drive death away forever. More than the temptation of eternity it is the desire of justice and equilibrium that truly concerns Ivandra. Because not all creatures who return from the darkness come back as they were once before. Souls transform and decay into monsters, twist into fragile mutilated beings.

To Ivandra it is imperative to find out everything about this unknown spell. Her sense of justice demands it. And you can also find out everything by clicking on the button bellow.
You are like Sorceress Fedra!

Fedra is the most famous professor at the Lisbon School of Magic. This sorceress bears a frightening pallor and icy eyes. She is a cold methodical scientist who constantly amazes her peers with the regular publication of her radical and bizarre theories that arise both the critic and the curiosity of the other wizards. Even if they don't agree with her, everybody looks forward to reading this sorceress's novel papers.

A quick tempered impatient spirit, Fedra inspires more terror than respect. Her furies are well known and the other wizards are extra careful not to meddle in her way. At the Lisbon School of Magic Fedra does not exercise any leadership role for she always refused it. She is the Professor of Medical Wizardry and her interest for this subject completely absorbs her. However that interest is completely scientific and not at all humane.

Fedra enjoys experimenting with the limits of sorcery. When enchantments become dangerous and other wizards take a step back Fedra advances and faces the force of magic with nerves of steel and astonishing unconcern for self preservation. She has repeatedly surpassed herself and found out new amazing spells. The enchantment to resurrect the dead was the most recent of those spells.

This discovery has raised several eyebrows and strong reluctance among the other wizards. Several theories point to the probable corruption of the souls when returning from the realm of the dead and of their transformation into terrible monsters or into pathetic fragile mutilated creatures. This catastrophic consequences are the least of Fedra's concerns. To Fedra the only thing that really matters is the dominion of this spell.

You can also attain dominion over the forces that command life and death. To achieve it, press the button bellow.
You are like Sorceress Angelina!

Angelina is a true golden heart. Her magic is so pure and crystalline that she elevates herself above mere mortals. Her essence is transcendent and angelical. Angelina is a plump professional angel with golden locks and pretty wings emerging from her back. At the Astral Plane she is the administrator of the Animals Paradise. The wellbeing of long missing creatures such as the dodos or the dinosaurs relies on her work. During her free time, Angelina practices good deeds and performs the function of guardian angel. With such a busy schedule at the service of the greater good there is little time to relax. However Angelina still manages to allocate some moments to watch films. Her favorite one is Little sheep grazing peacefully, a true wonder of the seventh art. In what concerns music she is fond of soothing calming nature sounds and of whale chants.

Angelina is a perfect example of good and kindness exempt from any corruption. For that reason, Angelina is eternal and she exists since the very beginning of time.

Regardless of your essence being as pure as Angelina's, time will show you no mercy. That is a big sorrow because the world needs good people like you. You are a rare precious gem. Therefore, we kindly ask you to access the secret of eternal life in a mysterious book that you can discover by pressing the button bellow.
You are like Wizard Limoso!

Limoso is surely the most popular professor in the Lisbon School of Magic and a successful entrepreneur in the import export area. He knows everyone's tastes and never misses out with a little card or a nice phone call on everybody's anniversaries. He is a true public relations, seductive and influent only hampered by the slight disadvantage of his squared rotund physiognomy. Limoso compensates this weakness via his impeccable appearance of patent leather shoes, silk tie and lustrous suit.

Though all this sophisticated polishing, rumors circulate about Limoso's greed and insatiable thirst for power. Clever wizards are suspicious that all his charm if but a terrible trap to which he tries to lure the other magic manipulators. It is heard through the grapevine that Limoso's true objective is to attain dominion over life and death.

Limoso recently discovered a mysterious book that will fulfill his ambitions. I know that you are also an ambitious soul and that a single lifetime is simply not enough for you. You can read the book that Limoso has discovered by clicking the button bellow.
You are like Sorceress Amélia!

Amelia is a romantic passionate woman. This sorceress managed to attain an affluent position in life with all material comforts at her immediate disposal. However, Amelia did not achieve what she wanted most: love. Therefore, bitterness shrouded her soul, initially so innocent and dreamy. Consumed by the jealousy of an ancient passion who spurned her, Amelia has given into violence and revenge for the loved one who cannot be hers shall belong to nobody else.

Driven to madness by pain, Amelia repudiated her actions, despised magic and harbored an infinite hate for the entire world.

Maybe in another plane, the Astral Plane, Amelia may find some comfort for her continuous anguish, a comfort that she is denied in every corner of the Mortals Plane.

We can show you this wonderful plane, where everything is wonder, lightness and peace. To find out all about the Astral Plane and about the mysteries of life and death click the button below.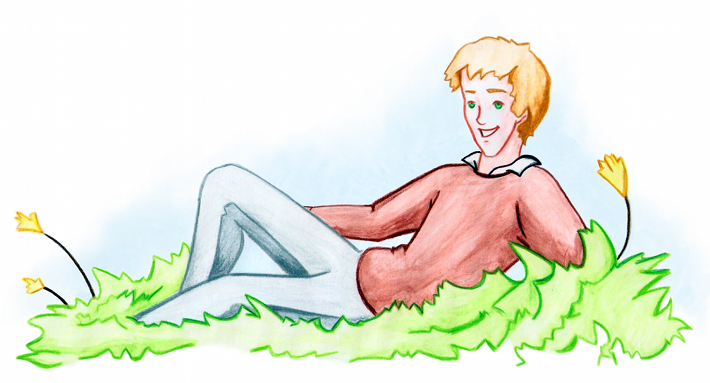 You are like Wizard Nepociano!
Nepociano is a count, not by blood but by marriage with the wealthy Countess Eugénia Peru. This pretty angelical face wizard claims that he was attracted by the refined aesthetics and by the countess's pure blue blood. However, Nepociano's taste for luxury, for Ferrari sports cars, for Armani suits and for all the pleasures that life has to offer must have somehow also weighed in his decision to marry Eugénia who was fifty years his senior.
As an aging lady, Eugénia was not able to enjoy for a very long time her marriage to the young gold digger. After passing away she left her husband a hefty inheritance composed of numerous properties and well stuffed bank accounts. Devastated, the count mourned his late wife at the palace of the deceased old woman. To cheer himself up, for life cannot be endless misery and sadness, Nepociano organized sumptuous parties and receptions.
However, even with all the money in the world, this wizard knows that no pleasure lasts forever. This unless death can be avoided. The count discovered a mysterious book that will reveal him the secret to eternal life. This ambitious socialite is determined to discover this secret by all means necessary, even if that includes selling his soul to the devil.
Enjoying the earthly pleasures forever is also within your reach. You just need to access the same knowledge Nepociano was granted access to. To find out everything about it click the button bellow.