Meet my dear colleague Fedra. I've never anyone who committed to magic the way this sorceress did. For others wizards, magic is no more than a working tool. Fedra is pure magic herself. Unpredictable, independent and dangerous.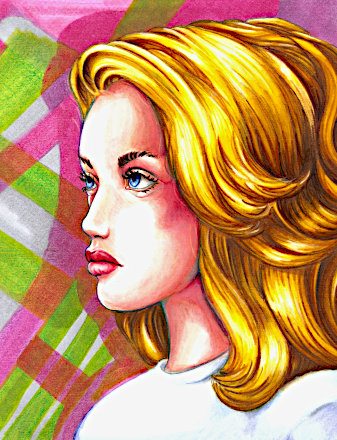 The final result and the initial luminous sketch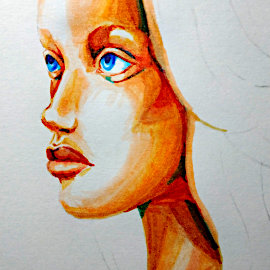 At the beginning I colored the drawing with alcohol markers
Ghost Alfredo is forgetful and needs your help to remember.
Indicate whether the phrases below are true or false.
| | | |
| --- | --- | --- |
| True | False | Adozinda started coloring the drawing with alcohol markers |
| True | False | Adozinda and Fedra are colleagues. |
| True | False | Fedra totally committed her life to magic. |
16/6/2020