Joaninha, flies, flies away
Because your father went to Lisbon!
Do you know this song?
Here in Portugal we have a song especially in honor of the ladybugs.
Do you know any more songs in ode to the ladybugs?
As for me, I did my tribute by painting this Joaninha Ladybug with water based markers.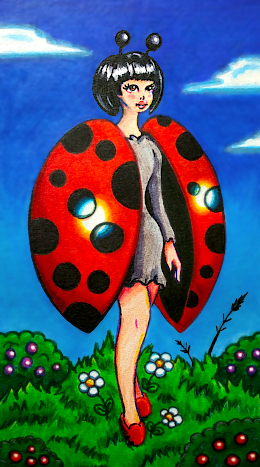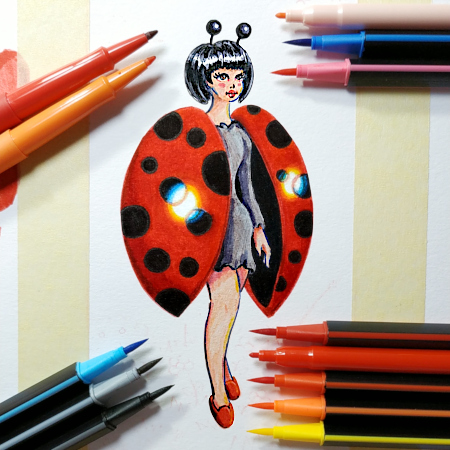 Ghost Alfredo is forgetful and needs your help to remember.
Indicate whether the phrases below are true or false.
| | | |
| --- | --- | --- |
| True | False | Portugal has a song in honor of the ladybugs. |
| True | False | Adozinda used water based markers to paint Joaninha. |
| True | False | Ladybugs have red wings with black spots. |
2/3/2021

Go to the Library

Main hall | Games | Self knowledge | Contacts
Terms and Conditions | Privacy Policy | Cookies

Language: English | PortuguÍs

Copyright 2021, Sofia Ester.
My name is Adozinda and I am a sorceress.

I like magic and painting. This is my sketchbook.
If you liked my art, please follow me on Instagram.