I started 2021 with a new drawing! It took several days, but here is the end result!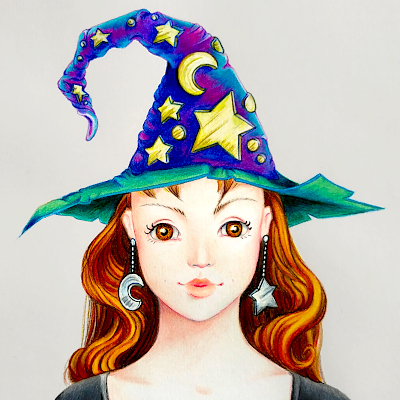 My self portrait that I drew with colored pencils!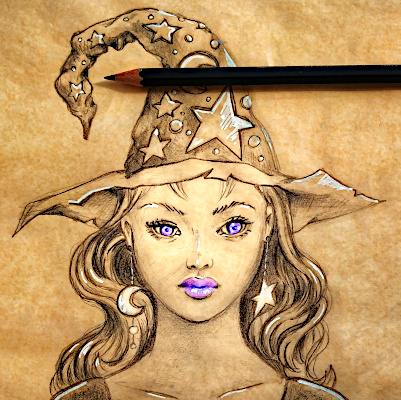 Study in parchment paper.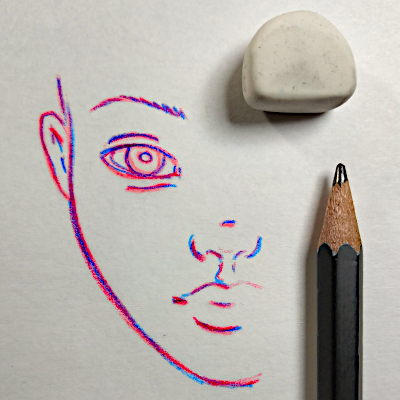 The first sketch.
Ghost Alfredo is forgetful and needs your help to remember.
Indicate whether the phrases below are true or false.
| | | |
| --- | --- | --- |
| True | False | This was Adozinda's first drawing of the year. |
| True | False | Adozinda did a study on parchment paper. |
| True | False | The portrait took several days to finish. |
14/1/2021

Go to the Library

Main hall | Games | Self knowledge | Contacts
Terms and Conditions | Privacy Policy | Cookies

Language: English | Português

Copyright 2021, Sofia Ester.
My name is Adozinda and I am a sorceress.

I like magic and painting. This is my sketchbook.
If you liked my art, please follow me on Instagram.