Who will win? Left or right? Place your bets on this long cat epic fight!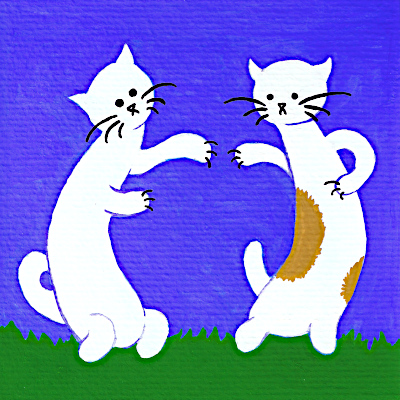 The epic fight was immortalized in this gouache painting.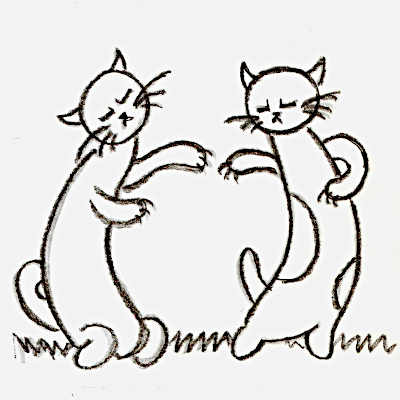 First draft with graphite pencil.
Disclaimer: no cats were harmed. It's just a staged fight for theatrical purposes.
Ghost Alfredo is forgetful and needs your help to remember.
Indicate whether the phrases below are true or false.
| | | |
| --- | --- | --- |
| True | False | It's a long cat epic fight! |
| True | False | The cats were drawn with colored pencils. |
| True | False | The fight was staged for theatrical purposes. |
26/1/2021