Today, I drew a portrait of Mage Jupernino,
who is an expert in conjuring doves and all kinds of birds!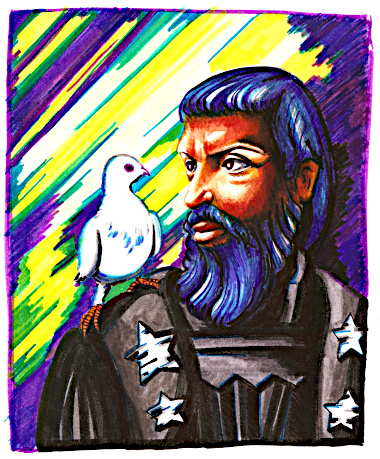 I started by making a study of the outlines and shadows
for the portrait of this respectable magician.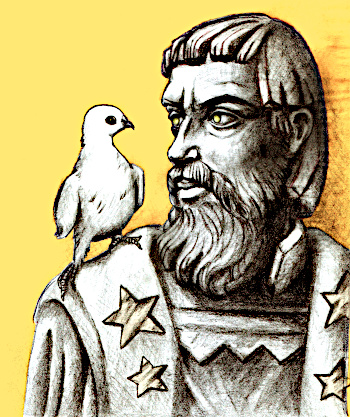 For coloring, I chose markers.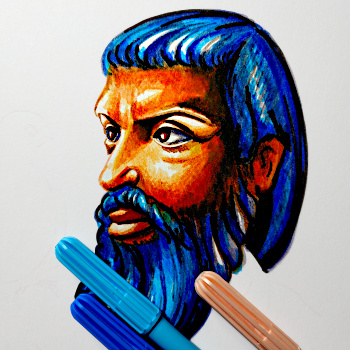 Ghost Alfredo is forgetful and needs your help to remember.
Indicate whether the phrases below are true or false.
| | | |
| --- | --- | --- |
| True | False | Mage Jupernino specializes in conjuring birds. |
| True | False | Adozinda colored the drawing with markers. |
| True | False | Magician Jupernino has blue hair. |
9/2/2021

Go to the Library

Main hall | Games | Self knowledge | Contacts
Terms and Conditions | Privacy Policy | Cookies

Language: English | PortuguÍs

Copyright 2021, Sofia Ester.
My name is Adozinda and I am a sorceress.

I like magic and painting. This is my sketchbook.
If you liked my art, please follow me on Instagram.