Today I have been practicing drawing various poses of humans sitting and lying down. What do you think?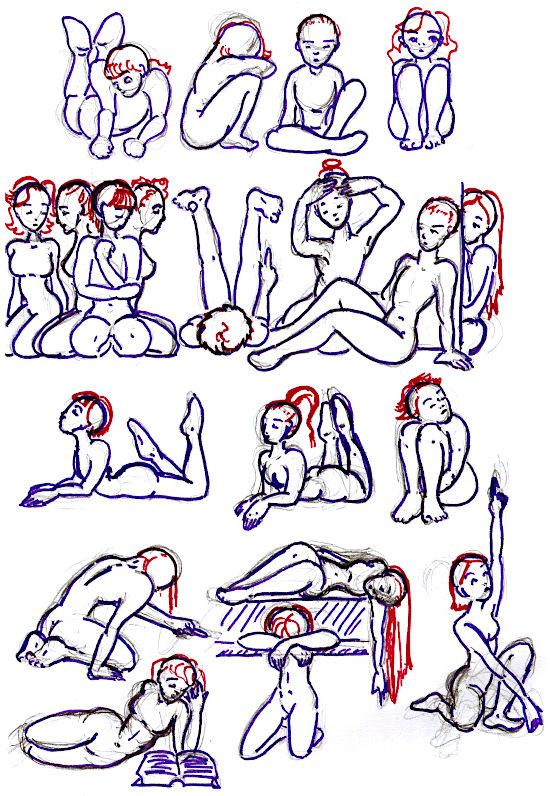 Ghost Alfredo is forgetful and needs your help to remember.
Indicate whether the phrases below are true or false.
| | | |
| --- | --- | --- |
| True | False | Adozinda drew several people running around. |
| True | False | In the drawing there are several sitting and lying down cats. |
| True | False | One of the people in the image is reading a book. |
13/3/2020

Go to the Library

Main hall | Games | Self knowledge | Contacts
Terms and Conditions | Privacy Policy | Cookies

Language: English | PortuguÍs

Copyright 2020, Sofia Ester.
My name is Adozinda and I am a sorceress.

I like magic and painting. This is my sketchbook.
If you liked my art, please follow me on Instagram.