Today, these two blue boys waved at me from the exterior of my window. Who could they be? I chose not to open the door.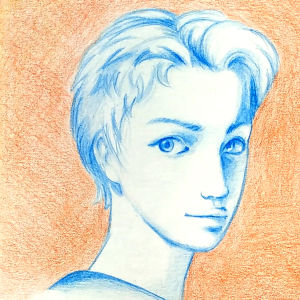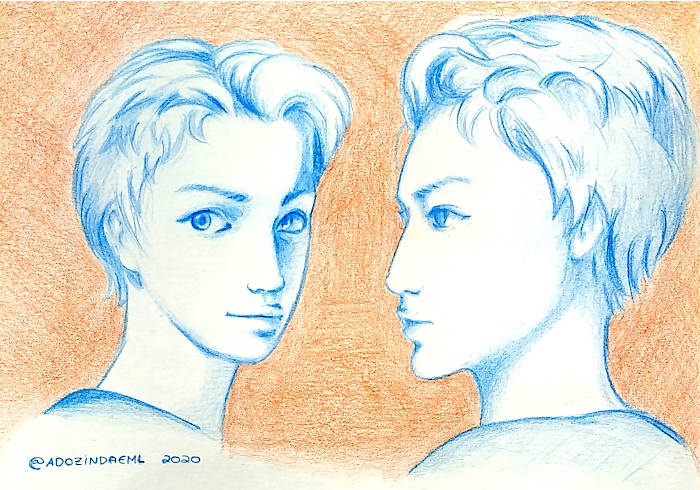 Ghost Alfredo is forgetful and needs your help to remember.
Indicate whether the phrases below are true or false.
| | | |
| --- | --- | --- |
| True | False | The boys Adozinda saw were green. |
| True | False | The two boys have long, shoulder-length hair. |
| True | False | Adozinda had already previously met the two boys. |
17/3/2020

Go to the Library

Main hall | Games | Self knowledge | Contacts
Terms and Conditions | Privacy Policy | Cookies

Language: English | PortuguÍs

Copyright 2020, Sofia Ester.
My name is Adozinda and I am a sorceress.

I like magic and painting. This is my sketchbook.
If you liked my art, please follow me on Instagram.